A people a stay
La Roche Bleue welcomes everyone, we propose you a trip according to your profile and your needs. Cottage is an open minded place where we teach eco-friendly tips and tricks and we do have a sharing approach.
You find here our bilingual welcome handbook. On site some discount vouchers, cards and agenda to give you ideas about activities around the area.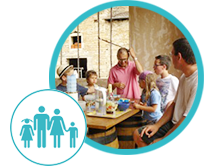 Welcome to you, some ideas of activities to organize your trip! Forward, click here to find the equipment and games listing. On site: an orchard, a secured pool, child's swing, bicycles, outdoor plays…
Main activities around 30 km:
+ Take your skates, bicycles, baby buggy and your foot to stroll on the famous green route.
+ 5 km the Castle of Pierreclos
+ 7 km medieval castle of Berzé-le-Chatel
+ 8 km the departmental prehistory museum and the Vergisson and Solutré rock
+ 10 km the cave of Azé
+ 15 km the medieval city Cluny with pedestrian street and its center of equestrian
Mâcon is the main city of the department, it offers many services as librairy, theater, museum, bowling, cinema… There is the Saône river and around adventure climb in the trees (15 – 20 or 30 minutes by car).
A little further south (25 km) in Romanèche-Thorins in the Beaujolais region which offers some activities too:
+ Zoo and activities center of Touroparc
+ Le Hameau of wine
+ The "compagnonnage" museum
For nature lovers (45 minutes by car):
+ the EDEN center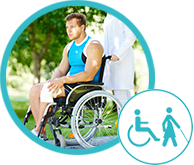 Cottage is fully accessible, click here to find our accommodations and actions: http://fr.calameo.com/read/00443094418a455135a88
We welcomed since 2012, every types of disabilities. Our clients are coming back ! They don't hesitate to comment their stays so that we continuously improve.
The garden floor is accessible by a shallow ramp with large doors, rooms, electric shutter and others… The cottages is accommodated for all of disabilities: auditive, visual, mental and the impaired mobility. We have created different communication support with icons, colors and large types.
Cottage localised on hiking trail and bike path near to Mâcon which is a good sportive place.
We have a closed area to keep your vehicle safe. Take a break between two challenges!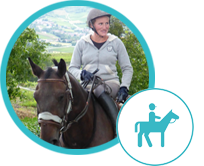 If you want to discover our territory by horses, it's possible! Guided tours on horseback are available with Chevagny-les-Chevrières … Localised around 15 min of Cluny, our village is near to Equivallée, Pony-games, Open de Bourgogne…
We welcome too your own horses in our garden or garage. From 2 to 5 horses, they have to know between itselves. They'll have fresh water and fresh herbs, so you have to bring with you the food and a provisional closure.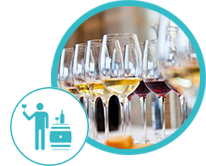 Thanks to our network, some activities with wine are possible :
+ a testing in cellar to discover the Mâconnais, Pouilly and Beaujolais
+ cooking and tasting activity
+ guided tour of farm and wineries, involvement in grape collecting
+ All inclusive stay for 10 persons and fully accessible, suggestion on request
(Alcohol abuse is bad for your health, please consume in moderation!)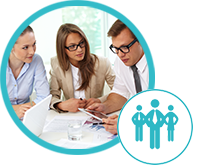 It's a federating and resourceful place, perfect to dynamise your team ! We try making this area a sharing and participative spot.
We organize team building with accommodation and catering as you wish. We're working always with local providers and partners which are engaged in the sustainable development with a citizen initiative.
We provide an activity room until 30 persons, it's a sharing workshop (coworking and openspace)
More informations on ecogitactions.com or +33 6 14 81 21